Spanish
Support Material in Spanish & English
Sign Up with a friend
15% discount for both
What are you going

to learn?
Understanding of the principles of culture, fashion & design
Explore the different periods of Western Contemporary fashion history.
Quick view of the different key moments of western culture
Appreciate and differentiate each one of them and their artistic and aesthetic manifestations.
Appreciate different art forms and analyze artistic manifestations
See how they interrelate with the world of fashion and design.
​
Virtual visits of some of the most relevant fashion events
Interview young entrepreneurs and designers & learn about innovative projects.
Are you interested in the world of fashion? Do you want to be part of one of the strongest sectors of the world economy? If the answer is yes, our design, fashion and culture program is for you.
The goal of this course is to explore the principles of culture, fashion, and design and its social and cultural impact in each context. These perspectives will allow students to explore and contrast different events of Western Contemporary history and the creations of each period, leaving evidence of the close interrelationship of the different fields. Students will revise some of the most important times and events of the 20th Century Western culture and they will be able to compare and contrast some of the artistic and aesthetic manifestations in different countries. To understand the world of culture, arts, and fashion, we will draw on all kinds of sources including literature, history, photography, magazines, cinema or art, and in modern times music, photography and video clips.
​
Throughout the course, we will study how fashion has played a central role in the construction of identity, image, and aesthetics in recent history. And at the same time, we will see how the fashion industry in Spain has become one of the most important sectors in the global economy placing the Spanish textile industry and its designers among the top ten in the world. Madrid and Barcelona are internationally recognized as capitals of fashion, as much as New York or Paris. Both cities host internationally recognized Fashion Shows, events and exclusive Catwalks with top designers of around the world.
As part of the course, students will have the opportunity to virtually attend to some of the most relevant fashion events, interview young entrepreneurs and designers, learn about innovative projects and, above all, see the extent and importance of fashion industry in the context of culture and society. This program is designed for international students from different countries to participate, so that the dynamics of the course itself imply an intense international collaboration of the group.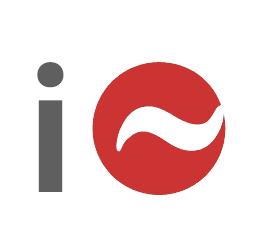 We have adapted our online courses to a hybrid
structure
that combines three integrated modules:
online program, bridge sessions and
immersion
experience
This online course has been carefully designed to offer
a personal, practical and international experience
Online sessions are designed to be held by Zoom, in synchronous classes where you will meet with your professor and fellow students, and

work in small groups or hold individual advising sessions